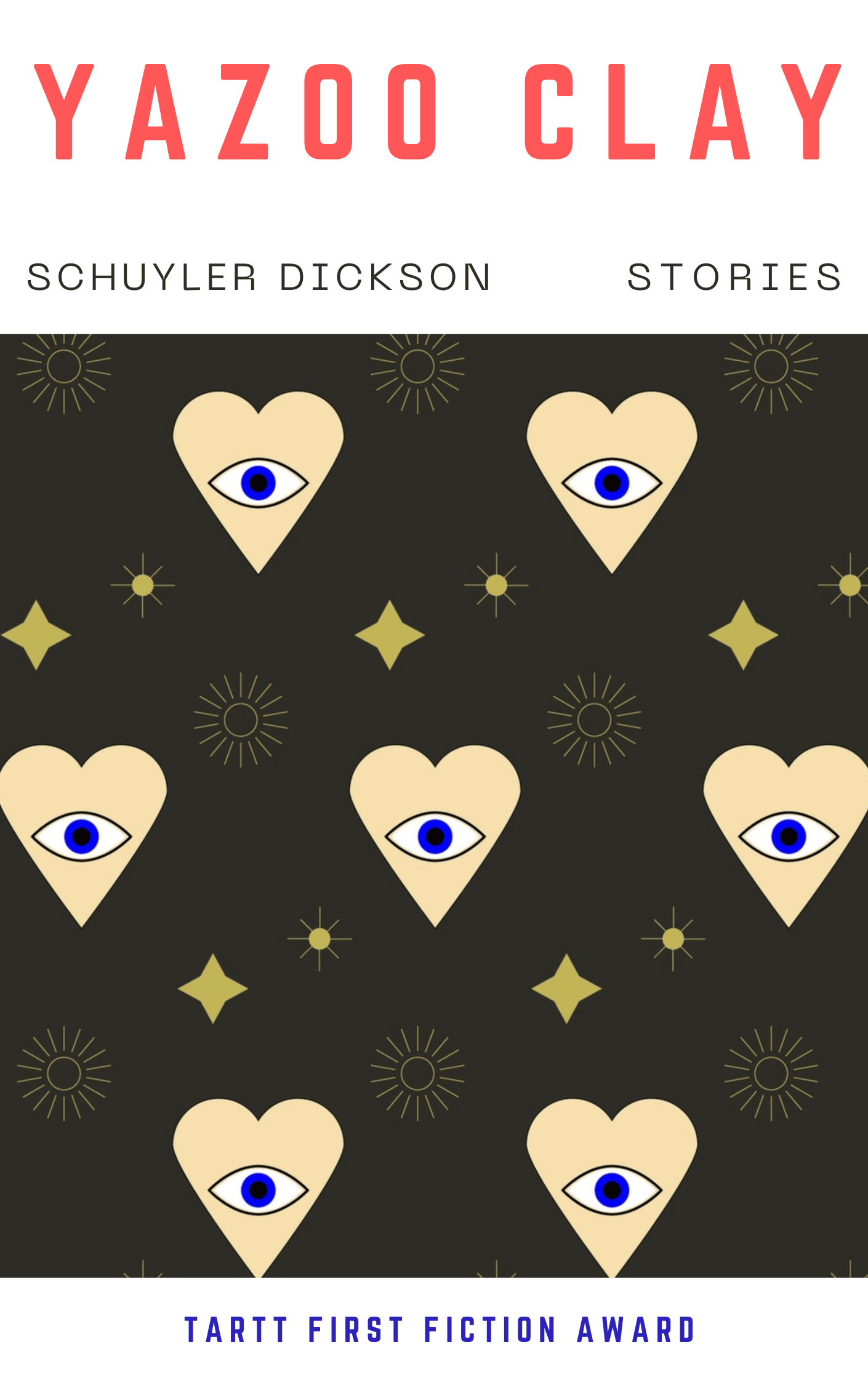 Yazoo Clay
By Schuyler Dickson
Livingston Press; 2022
Paperback: $18.95
Genre: Short Fiction
Reviewed by Edward Journey
Yazoo Clay, the first story collection by Schuyler Dickson, features discrete variations of narrative style, structure, and voice. The best of these eleven stories haunt the imagination long after the page is turned while others require abundant patience and indulgence on the part of the reader. These stories are about characters on the edge – sometimes literally – and it is to the writer's credit that he frequently exercises the judgment and restraint to end the story just before that edge is breached.
Yazoo Clay is a co-winner of Livingston Press's 2021 Tartt First Fiction Award. The author, Schuyler Dickson, is a writer and regenerative farmer who lives in Houlka, Mississippi. A jacket blurb describing Yazoo Clay as "a book about the collapsing floor of living" seems as apt a summation as any. Two of these stories take place around sinkholes, an image that captures the precarious, elusive world inhabited by Dickson's characters. In that same blurb, we are advised that it's "best if you don't talk about it and just read the stories."
I'll try to talk about it anyway.
In "The Lonely Pangs," the narrator informs us that "Yazoo clay caused carnage of all sorts" as Perv Priester tools around a sinkhole on a child-sized motorbike. Later, in "Yazoo Clay," another sinkhole story that lends the book its title, we learn that "Yazoo clay made everything break." This idea of a broken and damaged environment manifests itself with sinkholes, floods, potentially disastrous magic acts, late-night zipline rides, blowing up beaver dams, inquisitive AI, and a perverse old man wielding a deadly cane. A man, mourning his "last true love" at the Roll-A-Rena, reflects on past visits to the skating rink and remembers that "even though we were going in a circle it felt like we were going somewhere."
Dickson's narrative voice varies from story to story. Occasionally, it snarls; other times, the voice dances off the page, demanding to be read aloud. Some stories play with visual placement on the page as Dickson finds a number of unique ways to address imbalance. "Waves" reads almost like a dramatic script in two columns with overlapping dialogue, interior monologue, and an occasional detail of movement as it explores the pitfalls of communication between the sexes. "The Triangle" is a more challenging exercise in style – an overlong experiment aiming toward a story, with free association that ultimately exhausts my patience. But even in his misfires, Dickson exhibits a mastery of intrigue, inconclusive endings, clever writing, and pithy observations.
Dickson's stories create environments that seem instantly familiar, yet definitely askew. A beating heart is found at the bottom of a sinkhole. A hunter is semi-ostracized for going vegan. Classical references co-exist with good ol' boy shenanigans. A comic tone emerges now and then: In "The Lonely Pangs," as the gang at the Elks Club watches the escapades of Perv Priester, the narrator observes that "it would have looked fun except for who was doing it." The same narrator ruefully admits that "even, once," in an effort to fight off the Lonely Pangs, he "played paintball."
The final story, "Asses," which makes an ongoing game out of the word "assume," is by turns tedious, funny, hypnotically sad, and moving. Two characters, called "Pancho" and "Lefty" in an apparent nod to Townes Van Zandt, engage in ongoing conversation in a nihilist netherworld evoking the existentialist drama of Samuel Beckett. Do they exist in a void or in a topless beach of the imagination? As they prattle on, the confusing plight of Pancho and Lefty becomes inexplicably moving, leading to a final moment that feels like a benediction.
Yazoo Clay is an uneven, but ultimately triumphant, collection. Schuyler Dickson is a writer with a unique voice demanding attention as he takes the modern short story to an edge that feels fresh and threatening and acutely aware of our wobbly world on the brink. 
Edward Journey is on the editorial board of Southern Theatre magazine and regularly shares his essays in the online journal "Professional Southerner" (www.professionalsoutherner.com).