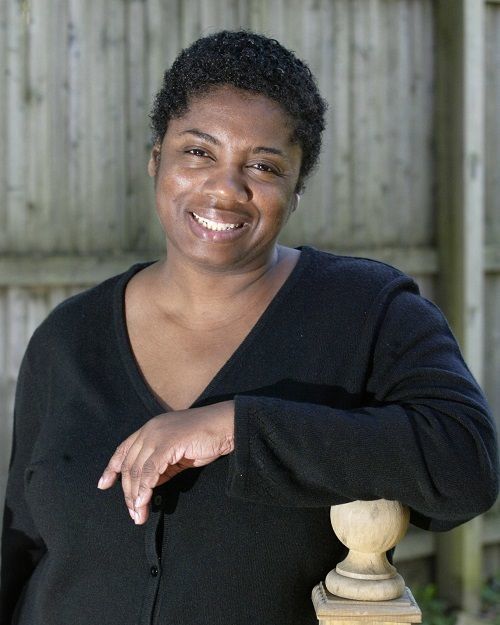 The Monroeville Literary Festival and the Alabama Writers' Forum are pleased to announce that Angela Johnson will receive the 2021 Harper Lee Award for Alabama's Distinguished Writer.
Johnson is a nationally recognized children's author and poet. Since her first publication in 1989, the Ezra Jack Keats New Writers Award-winning "Tell Me a Story, Mama," she has published more than 40 books. Her works include pre-school and picture books, young adult novels, poetry and short stories. She has been recognized with three Coretta Scott King Author Awards, the Printz Award and numerous recognitions from the American and Alabama Library Associations, among others. She was named a MacArthur Fellow in 2003.
Johnson's works celebrate African American history, culture and the bonds of family. From her deceptively simple, lyrical pre-school and picture books through her timely and sensitive young adult titles, Johnson's rich storytelling and beautiful language are evident and reflect her first literary love of poetry.
"I considered that summer was truly upon me when I would sit under a tree or on a comfortable couch or on a cold train at four in the morning and reread 'To Kill a Mockingbird.' Harper Lee captured the world of children directly, truthfully, flawlessly," says Johnson. "I am overwhelmed at the honor."
Alabama Writers' Forum executive director Jeanie Thompson said, "Johnson's work has been recognized around the nation. We are thrilled to be able to welcome her home for the state's most prestigious literary award. She is the award's first children's/YA writer."
Born in Tuskegee and raised in Alabama and Ohio, Johnson fell in love with books and characters at a young age. By fourth grade, she knew she was a writer. Influences were her father and grandfather and other family storytellers. In a 2009 interview for The Brown Bookshelf: United in Story, she notes, "I realized early on that stories made life into theater where people laughed until they cried, were sad, frightened or just plain content.  But because I lived in my head — I knew my stories would be written not spoken."
In all her books, Johnson aims to write work that "connects with the reader." In the same Brown Bookshelf interview, she expresses her hope that her readers feel they "come to a safe place when they are reading my books — even if the story is tumultuous. I want my voice to be one that they can count on for a good story and maybe even take away something that might hold them in good stead. But mainly, I want to connect."
The Harper Lee Award was established in 1998 to recognize the lifetime achievement of a writer who was born in Alabama or who spent significant time living and writing in the state. Named for Harper Lee, whose novel To Kill a Mockingbird has sold more than 30 million copies, the award is made possible through a generous grant from George F. Landegger, Chairman, Parsons & Whittemore. Previous winners include Albert Murray, Mary Ward Brown, Sonia Sanchez, E. O. Wilson and Honoree Fanonne Jeffers.
Johnson will receive her award on March 6th at the Monroeville Literary Festival. Also honored this year is author Allen Weir. The acclaimed novelist, short story writer and memoirist will receive the 6th annual Truman Capote Prize for Distinguished Work in Literary Non-Fiction or the Short Story. The Capote Prize is sponsored by Dianne Lawson Baker and is chaired by Dr. Don Noble.
This year's festival will feature virtual presentations over three days. More information about the awards and a full schedule is at https://www.monroevilleliteraryfestival.com. The festival is a project of Coastal Alabama Community College and other organizations in Monroeville, AL, Ms. Lee's hometown. Tickets are available now. The event is free.