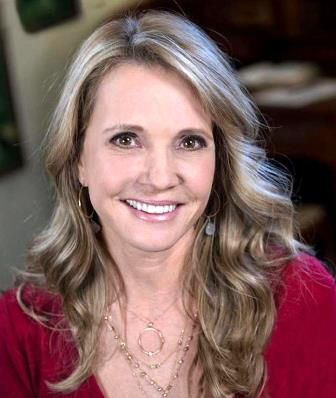 The Monroeville Literary Festival and the Alabama Writers' Forum are pleased to announce that Patti Callahan Henry (Mountain Brook, AL) is the recipient of the 2020 Harper Lee Award for Alabama's Distinguished Writer.
A New York Times bestselling author of fifteen novels including the critically-acclaimed historical novel, Becoming Mrs. Lewis – The Improbable Love Story of Joy Davidman and C.S. Lewis (which she published as Patti Callahan), Henry is also a USA Today, Publishers Weekly, and the Globe and Mail bestseller. Henry hosts the popular seven-part original "Behind the Scenes of Becoming Mrs. Lewis Podcast Series" launched in October 2019. She is also the recipient of 2019 The Christy Award for Christian Fiction for Becoming Mrs. Lewis as a best book of the year.  The Christy Award acknowledges the value and impact of the novel of faith in contemporary culture.
Henry's novels include Losing the Moon; Where the River Runs; When Light Breaks; Between the Tides; The Art of Keeping Secrets; Driftwood Summer; The Perfect Love Song: A Holiday Story; Coming Up for Air; And Then I Found You; The Stories We Tell; The Idea of Love, The Bookshop at Water's End, Becoming Mrs. Lewis (written as Patty Callahan), and The Favorite Daughter. In March of 2021, a new historical fiction novel based on the true story of the Steamship Pulaski wreck will be released.
Of her award Henry said, "I am overwhelmed, thrilled and honored to become part of this lasting legacy. Alabama has shaped my life, and my family's life, in rich and powerful ways. I am overwhelmed and ecstatic to join the distinguished ranks of the other Harper Lee Award winners. Thank you from the bottom of my writer's heart for this distinguished recognition: I am so happy to accept it."
Other awards for her fiction include a finalist in the Townsend Prize for Fiction, an Indie Next Pick, an OKRA pick, and a multiple nominee for the Southern Independent Booksellers Alliance (SIBA) Novel of the Year. Her work has been published in numerous languages, and her articles and essays have appeared in Southern Living, PINK, Writer's Digest, Garden and Gun, Portico Magazine, Love Magazine (UK), Red Magazine (UK), Atlanta Journal, Birmingham Magazine, and more. Her essays can also be found in anthologies and collections such as Our Prince of Scribes: Writers Remember Pat Conroy; Southern Writers Writing, and State of the Heart.
Growing up in Philadelphia, Patti learned early the value of storytelling, she said. At the age of twelve, her family moved to South Florida where Patti found the sanctuary of libraries and began her slow but steady journey into understanding the power of story to navigate confusing times in life, she noted. Patti attended Auburn University for her undergraduate work and Georgia State University for her graduate degree. For 25 years she was a resident of Atlanta, then she moved to Mountain Brook in the summer of 2011 with her husband, Pat, and three children. She has written six books in Alabama, including Becoming Mrs. Lewis, and her seventh novel, forthcoming in 2021.
The Harper Lee Award was established in 1998 to recognize the lifetime achievement of a writer who was born in Alabama or who spent significant time living and writing in the state. Named for Harper Lee, whose novel To Kill a Mockingbird has sold more than 30 million copies, the award is made possible through a generous grant from George F. Landegger, Chairman, Parsons & Whittemore.
On March 6, 2020, Henry will receive her award at the Monroeville Literary Festival (March 5-7), a project of Coastal Alabama Community College and other organizations in Monroeville, AL, Ms. Lee's hometown. Tickets are available now.