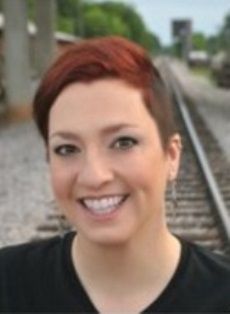 At its June meeting in Montgomery, the Alabama State Council on the Arts (ASCA) awarded sixteen arts fellowships and one arts administration fellowship. Fellowships are awarded to individual artists based on merit of work, career achievement, professional development, and service to the state. This round of grants will support activity taking place between October 1, 2016, and September 30, 2017. Jacqueline Allen Trimble of Montgomery and Ash Parson of Auburn received Literary Arts Fellowships.
Trimble was awarded a fellowship in poetry in the amount of $5,000. Trimble is the chair of the department of Languages and Literature at Alabama State University and president of the Alabama Writers' Forum's board of directors. Her work, which explores themes of race and gender, has been characterized as "poetry of witness," a genre of social and public engagement. A collection of her poems is scheduled for publication by New South Books in November 2016.
Parsons was awarded a fellowship for fiction. Parsons specializes in young adult fiction, and she has just published her first novel, Still Waters, with Penguin/Random House. Another, Flying, Not Falling, is forthcoming in 2017. Parson writes with authority in a strong, authentic voice that appeals to young adult audiences. She was recently selected as a PEN Literary Award Winner for the Phyllis Naylor Working Writer Fellowship.
Photo: Ash Parsons (contributed)