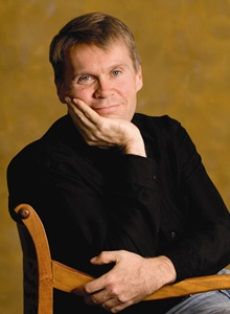 Books-A-Million will commemorate the 23rd anniversary of Mark Childress' award-winning novel, Crazy in Alabama, with a special event on Tuesday, June 28 at 6 p.m. A Celebration of Crazy in Alabama will take place at the beautifully-restored Lyric Theatre, located at 1800 3rd Avenue North in downtown Birmingham. The event will feature a group discussion with Childress and a panel of his favorite Southern writers. Guests will enjoy a witty, insightful, and historically relevant commentary on literary themes from the book, book signings, a cash bar, and complimentary hors d'oeuvres.
Crazy in Alabama is a tale of a hot, restless summer and an unforgettable woman who looks for salvation in Hollywood. Filled with both comedy and tragedy, the story follows Lucille, who ventures from Alabama to Los Angeles to star in The Beverly Hillbillies TV series, and her 12-year-old nephew, Peejoe, who discovers two kinds of Southern justice.
Select copies of Crazy in Alabama, featuring exclusive cover art from Books-A-Million, will be available for purchase, and Childress will offer book signings before he takes the stage at 6:30 p.m. Books from other participating writers, including Deborah Johnson, Michael Morris, Joshilyn Jackson, and Carolyn Haines, will also be available for purchase and signing after the discussion has concluded.
A Celebration of Crazy in Alabama is free and open to the public. For more information about the event, visit http://lyricbham.com/events/. Follow Books-A-Million on Twitter (http://twitter.com/booksamillion) and like it on Facebook (http://facebook.com/booksamillion).
Photo: Mark Childress (Kelly Cambell)