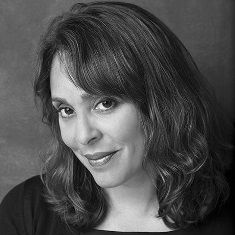 Former U.S. poet laureate Natasha Trethewey, author of several volumes of poetry and a nonfiction meditation on Hurricane Katrina, will receive the Hall-Waters Prize from Troy University in conjunction with the 11th annual Alabama Book Festival on April 23. The Hall-Waters Prize was endowed by late Troy alumnus Dr.Wade Hall, an author, former member of the faculty at the University of Florida, and professor emeritus of English at Bellarmine University in Louisville, Ken. Hall died in September.
Hall, a native of Bullock County, endowed the prize as a memorial to his parents, Wade Hall Sr. and Sarah Elizabeth Waters Hall. The award is presented regularly to a person who has made significant contributions to Southern heritage and culture in history, literature or the arts. Past winners include Rep. John Lewis, Rick Bragg, and Bobbie Ann Mason.
Trethewey will present at the Festival from 3:30 p.m. to 4:15 p.m., discussing her career and the state of American letters with scholar Lauren Rule Maxwell, associate professor of English at the Citadel, who will include a chapter on Trethewey's work in an upcoming book.
Trethewey is the recipient of fellowships from the Guggenheim Foundation, the Rockefeller Foundation Bellagio Study Center, the National Endowment for the Arts, and the Bunting Fellowship Program of the Radcliffe Institute for Advanced Study at Harvard. Her poems have appeared in such journals and anthologies as American Poetry Review, Callaloo, Kenyon Review, The Southern Review, New England Review, Gettysburg Review, and several volumes of Best American Poetry. At Emory University, she is the Robert W. Woodruff Professor of English and Creative Writing.
Her first collection of poetry, Domestic Work (2000), was selected by Rita Dove as the winner of the inaugural Cave Canem Poetry Prize for the best first book by an African American poet and won both the 2001 Mississippi Institute of Arts and Letters Book Prize and the 2001 Lillian Smith Award for Poetry. In her introduction to the book, Dove said, "Trethewey eschews the Polaroid instant, choosing to render the unsuspecting yearnings and tremulous hopes that accompany our most private thoughts—reclaiming for us that interior life where the true self flourishes and to which we return, in solitary reverie, for strength."
"Natasha Trethewey is a singular voice in American letters today," said Kirk Curnutt, chair of English at Troy University and a director of the Alabama Book Festival, which Troy University co-sponsors with the Alabama Writers' Forum, Old Alabama Town, and several other organizations. "Her work is unflinching in addressing the racial realities of America past and present. Her poems and non-fiction are both informed by impeccable research while remaining accessible to general readers. More than anything, her career is a testament to the importance to taking literature to the folk. We're honored she would accept the Hall-Waters Prize and thrilled for her to appear at the Alabama Book Festival."
Now in its 11th year, the Alabama Book Festival is a free event celebrating reading, literacy, and the history of the book, held at Old Alabama Town, 301 Columbus Street in Montgomery. In addition to Trethewey, more than 40 writers from various genres and for various ages will speak and sign books. The festival is also offering workshops in fiction writing, in comic-book writing, and on independent publishing.
For a schedule of authors and events on April 23, please visit www.alabamabookfestival.org.
Photo: Natasha Trethewey (Nancy Crampton)