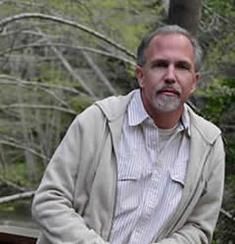 Marlin "Bart" Barton has been named the first recipient of the Truman Capote Prize for Short Fiction by an Alabama Writer. The prize will be given during the annual The Alabama Writers Symposium in Monroeville at Alabama Southern Community College on March 31-April 1.
"I've always loved Capote's work, especially his stories," said Barton, "and I'm of course thrilled by this news."
The Capote Prize ceremony will be held on April 1 at 2:45 p.m. in the courtroom of the Old Monroe County Courthouse, the model for the courtroom in the film adaptation of To Kill a Mockingbird.
Don Noble, literary scholar, critic, and host of the TV literary talk show Bookmark, was instrumental in the creation of the prize.
"Bart is an Alabama writer who has not received the attention he deserves," said Noble. "The judges were most impressed with his latest collection, Pasture Art. He had published earlier collections, Dancing By the River (Frederic C. Beil, 2005) and The Dry Well (Frederic C. Beil, 2001), but Pasture Art was the one. In fact, some of the eccentric characters in Pasture Art bear a slight resemblance to some characters in Capote."
The prize is cosponsored by the Southern Literary Trail and the Alabama Center for the Book
A Forkland, Alabama, native, Barton is the Forum's Assistant Director for Writing Our Stories.
Photo of Marlin Barton by Rhonda Goff Barton