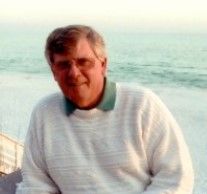 The University of Alabama College of Communication and Information Sciences, along with the journalism department, has named historian and author Dr. Harvey Jackson III, winner of the 2016 Clarence Cason Award in Nonfiction Writing. Jackson received the award at a luncheon on March 4 at the Hotel Capstone.
Jackson, a 1966 alumnus of UA, is the author, co-author or co-editor of fifteen books on Southern history, including The Rise and Decline of the Redneck Riviera: An Insiders History of the Florida-Alabama Coast and Inside Alabama: A Personal History of My State. He served on the editorial board of the Anniston Star, was the past president of the Alabama Association of Historians and the Alabama Historical Association, and retired from teaching at Jacksonville State University in 2013. He lives in Seagrove Beach, Florida.
"Hardy Jackson writes history as history is lived, not with static and rigid sentences but with warmth and grit and feeling," said Rick Bragg, Cason Award selection committee member and a previous recipient of the award.
"Hardy Jackson is a distinguished author who will join a strong network of past Cason winners who have contributed to literature and storytelling in the state of Alabama," said Dr. Mark Nelson, dean of the College of Communication and Information Sciences.
The award is named for Clarence Cason, who founded UA's department of journalism in 1928. Each year, UA bestows the honor on a recipient with a strong connection to Alabama and whose writings have made a critical contribution to the journalism and literature of the South.
The University of Alabama, a student-centered research university, is experiencing significant growth in both enrollment and academic quality. This growth, which is positively impacting the campus and the state's economy, is in keeping with UA's vision to be the university of choice for the best and brightest students. UA, the state's flagship university, is an academic community united in its commitment to enhancing the quality of life for all Alabamians.
Photo: Dr. Harvey Jackson III (Anna Elizabeth Jackson)