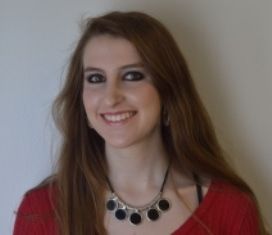 By Mary Katherine Calderini
The first time I heard of the Alabama Writers' Forum was at Briarwood Christian High School. At the time, I was finishing my senior year. I was busy with extra-curricular activities and college applications. If it weren't for my creative writing teacher, Jon Carter, I might have missed my chance entirely. He had always been a supporter of my writing, and he never missed an opportunity to help me improve. He called me aside in the hallway one day and reminded me of a scholarship contest I said I would enter. It required a portfolio of my creative writing, and the postmark deadline was that day. Of course, being the thinly spread high school student I was, the contest had entirely slipped my mind. However, instead of admonishing me or leaving me to drown in my own inadequacies and failures, Mr. Carter stayed after school to help me compile the required portfolio. We talked through my writings and I printed the strongest pieces on the library printer from my flash drive. We compiled the stories in an envelope and filled out the proper forms, and, at the eleventh hour, I submitted to the contest.
In a turn of events that surprised no one more than me, I won a scholarship, the Lindsey Stricklin Senior Portfolio Scholarship, one of several offered every year to senior high school students by the Alabama Writers' Forum. Little did I know, as I walked the state Capitol with my fellow winners, that this day was only the beginning of my experience with the Alabama Writers' Forum. Further, how could I know that but a few seats over from where I sat, sat a man, a stranger to me, but who would eventually turn out to be my intern supervisor, Danny Gamble?
As I left the Capitol that day, I was grateful to the Alabama Writers' Forum for the honor it had bestowed upon me. As time went on, however, I thought of the Forum less. I always remembered that day, but my thoughts never strayed further to wonder what had become of the Alabama Writers' Forum or the people I had met that day. After all, I was a busy senior in high school who became a busy college freshman at the University of Montevallo. By the time I had completed my junior year of college, I already had my eyes set on graduation, only a year away. However, an e-mail I received that summer brought me back to the present.
The e-mail was from the Forum's Communications Director Danny Gamble, informing me that I had been recommended for an internship with the Alabama Writers' Forum to begin in the fall. When I shared the news with my mother, she reminded me that "those are the people who gave you the scholarship your senior year." Ah, of course! How could I forget them! I eagerly wrote back and accepted the internship. As the summer progressed, I exchanged e-mails with Danny, and we set up times to meet, so that I could train in all things intern. I admit, although I was excited for the opportunity that the internship provided, I was also afraid. I had been informed that the internship dealt with the Forum's website, and I knew little to nothing about how websites worked or about computer technology in general. Also, this work seemed so much more real than my schoolwork. This was a real website for a real organization. Real, live, professional people would be looking at things I had done and possibly mistakes I had made. I was nervous, but Danny assured me that I would learn all that I needed to know. It turns out, we were both right.
I did make mistakes. I posted a conference to the Call for Submissions page. I sent vaguely worded e-mails that did not provide enough direction to the recipients. I posted the wrong links and pictures of the wrong size. I put commas outside of the quotation marks instead of inside. I posted oversized graphics that duplicated and refused to be deleted from the page. Once, I turned half the posts on the Contests Page to bold font, and for the longest time I could not figure out how to undo it. But I did figure it out, and not just the font. Every time I made a mistake, I did my best to keep calm and find the solution on my own. In this way, I learned from each mistake I made, and for each mistake there were many more posts that I got right the first time, especially as I gained experience. Through working on the website, I learned things I'd never known how to do before, such as writing HTML code and resizing images. I learned that many missing details can be completed with a little Internet research. I improved my editing skills. I learned how to cut out the fluff sentences of a post and leave only the relevant information and the proper format for punctuation in a variety of circumstances. I learned how to send professional, but friendly e-mails, and to work with individuals to get their posts or author pages just how they wanted them. However, I gained something more important than any of those things.
I gained confidence in myself as a professional. I now feel much more prepared to go out into the world and get a real job. I learned that I can adapt and pick up needed skills for a task, something I can carry with me into any occupation. I will also have the practical skills I received from the internship, such as writing HTML code, website and image formatting, improved grammar, refined people skills, and proper e-mail correspondence etiquette. Not only have I learned much from the Alabama Writers' Forum, but I've learned what a valuable resource it is. I had no idea how many writing related events went on in the state of Alabama before my internship, but I will definitely take advantage of the Forum's calendar after my internship is over. I will also go to its many opportunities postings that will keep me busy with submission and contest possibilities.
It's my senior year again, only this time it is college instead of high school, and once again I find the Alabama Writers' Forum giving me what I need to move onto the next stage in life.
Mary Katherine Calderini, a senior English major / writing minor at the University of Montevallo (UM); 2014 Senior Elite in English at UM; and the 2011 recipient of the Lindsey Stricklin Senior Portfolio Scholarship, presented by the Alabama Writers' Forum, served as an intern at the Forum during the Fall 2014 semester.
(Photo by Reed Strength)