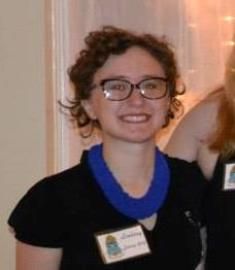 By Lindsay Hodgens
I could start by telling you about where I come from. I could tell you about the small, unincorporated community from which I sprang, about the twenty minute drive to the next town over's post office, about graduating in a class of 99 (about ten of which went on to university). I could tell you about all of the afternoons I spent looking out of my bedroom window at the thirty-six acres behind my house, how I counted the days until I could get out of that house, which was at least one step closer to getting out of Alabama.
Instead, I would like to lead by saying that it was never anything personal. If anything, I'd like to blame the movies for making it seem like the big cities—New York, Chicago, Los Angeles—had some secret formula for cultural success that Alabama could never have. After all, I spent my entire childhood waiting for the chance to leave this place, so I could finally be somewhere that had a significant cultural output. I wanted to write and to be around writers. I wanted to slip into cozy writing circles that meet at least biweekly in the corner of a dimly lit coffeehouse. All of these things seemed so far away from rural Alabama.
When I began college, I declared my English major without the slightest bit of hesitation. My books could always be packed into boxes that could follow me wherever I went. I buckled down and took my courses, always knowing that it would be only a few more years before I would finally be out of my home state. When I began my semester as an intern for the Alabama Writers' Forum, I still had my eyes set on the horizon, although my attitude toward the South had mellowed since my childhood years. I was prepared to sit back and handle what I imagined would be a small trickle of events happening here and there. I was mistaken.
Contrary to the barren wasteland of culture I had imagined during my formative years, at the Forum I found that there was an abundance of cultural events going on in Alabama at any given time, and, furthermore, many of them involved writing. Manning the Forum's calendar may sound like a tedious task, but this responsibility changed my perspective on local writers. When communicating with business owners and writers to confirm information on upcoming events, I was struck by the sincerity and cheerfulness with which they invited people to their venues to enjoy their literary offerings, whether book signing or poetry slam, theatre performance or writers' group meeting. At times I had difficulty processing all of the events that were coming up, which made it only more clear that I had the wrong idea about Alabama all along. My work with the Alabama Writers' Forum has taught me to appreciate the vast cultural landscape of my home state.
Before working with the Forum, I suppose that I assumed that features of a website simply come into existence, but I learned that a lot of work is involved in making the website function like it does. Take, for example, the Forum's calendar of literary events. Although December is shaping up to be a quiet month as far as book events go, during a period of time in October I received a huge influx of events. It doesn't take a long time to add an event to the Forum's calendar, ten minutes at the most, but when a big string of events comes along—say, something big like the latest Fannie Flagg book tour—it could take the better part of an evening to get everything in order. Although I admit that I sometimes felt overwhelmed to open yet another new event page, most of the time I enjoyed this sense of urgency.
My best experiences as an intern, however, have involved communicating with members of the Forum who submitted their literary news. I'm new to working with websites, so I was frequently unsure of what I was doing in the beginning, but I always found that the members were willing to work with me to figure out whatever discrepancies arose. I always felt like I had someone to rely upon, and, eventually, I found that I actually knew the answers to many of my own questions.
Before I began my internship, I knew absolutely nothing about how a nonprofit organization works. By no means have the last few months made me an expert on the topic, but I can definitely say that I know more about the difficulties of managing a nonprofit website than I did before. I am very grateful to the people who have helped me throughout this process, and I will always treasure the connections I've forged over the past couple of months.
(Photo of Lindsay Hodgens by Abigail Bradley)
Lindsay Hodgens is a double English/sociology major at the University of Montevallo.