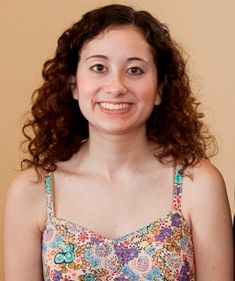 By Emily Cutler
I have had a passion for creative writing ever since I was a little girl. I have always loved words in general, and throughout my life their power has never ceased to amaze me. From the American Girl books to the Harry Potter series to The Help by Kathryn Stockett and A Doll's House by Henrik Ibsen, literature has given me characters to sympathize with and look up to, new ways to view the world, and concepts to stand up for and believe in. The world of books has always been an incredibly important part of my life, and one of my goals in life is to contribute to that world as a writer.
On March 21, I had the opportunity to attend the Alabama Writers' Forum's 2012 High School Literary Arts Awards Ceremony at the State Capitol in Montgomery. This was my second year attending: last year, my junior year, I won awards in poetry and fiction, and this year I was recognized in poetry and drama. Both ceremonies have been incredible experiences in my life and have encouraged me to push myself to become a more dedicated writer.
At the Alabama Writers' Forum's ceremony, several speakers, including Jeanie Thompson, Al Head, and Marlin Barton, spoke on behalf of the Alabama Writers' Forum. Mr. Barton gave great advice about learning the craft of writing and pursuing creative writing in the future that I know I will remember for the rest of my life. But most importantly, the speakers addressed the importance of creative writing in our community and highlighted the impact writers can have. Having lived my whole life in a state where sports and other pastimes can sometimes take priority over the literary arts, I felt so refreshed to hear the speakers' words of encouragement about writing.
The Alabama Writers' Forum's High School Literary Arts Awards have also given me the opportunity to meet others in the literary community. At both ceremonies, when I walked in the door, I immediately knew that I was surrounded by others who shared my passion for writing. As Ms. Thompson mentioned, the Alabama Writers' Forum connects a generation of established authors to the newest generation of aspiring writers by selecting experienced writers to judge the high school contest. But no matter at what level we are, all writers feel the ups and downs of the publishing world, the doubts of criticism and rejection, and the joy of being with our own work. As a young writer who hasn't even graduated high school, I feel so fortunate to already be part of a community of writers who have shared my experiences with writing.
The Alabama Writers' Forum's High School Literary Arts Awards strengthened my goal to contribute to the world as a writer. This year I will graduate from Indian Springs School and plan to attend the University of Pennsylvania next year, with a double major in Creative Writing and Romance Languages. The Alabama Writers' Forum High School Literary Arts Awards have reaffirmed my desire to take a role in the literary world and assured me that, even if I sometimes have doubts about my work, I can pursue a career in creative writing.
I want to thank the Alabama Writers' Forum for an amazing experience. Never have I felt more proud to be a writer.
Emily Cutler placed first in poetry and second in drama in the 2012 Alabama High School Literary Arts Awards and Scholarship Competition.