Become a Literary Citizen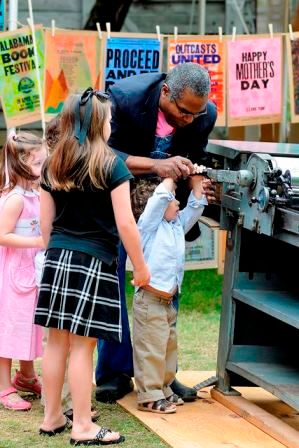 Be a part of the Alabama Writers' Forum Community.
The Alabama Writers' Forum facilitates the practice of literary arts through its services to writers and the general public. With individual and corporate associates, the Forum represents the diverse voices of Alabama's contemporary writing talent as well as the readers, educators, and state leaders who appreciate them. In short, the Forum encourages literary citizens to support Alabama's literary community.
Founded in 1993 to recognize Alabama's strong literary tradition, the Forum encourages community-based programs reflecting a commitment to and support of established, emerging, and student writers. The Forum is a partnership program of the Alabama State Council on the Arts, with an office in Montgomery and programming partners around the state of Alabama.

Sign up below to receive Literary News from the Forum.